THANK YOU!!!

Our warmest thanks to all who turned out for St. John of the Cross' Festival this

past weekend! We hope you enjoyed it as much as we had a blast putting it on.



SJC Fest is the Parish's annual fundraising event, but it's also an opportunity for us

to create a sense of community -- community not only as a Parish, but also in

reaching out to our neighbors in Western Springs and surrounding towns in the west

suburbs. Thank you to all who came out to help us achieve this goal!


See you at SJC Fest 2016: June 23-26, 2016!




******




CONGRATULATIONS CASH RAFFLE WINNERS!!!




Grand Prize ($5,000): Jason Payant, Western Springs

2nd Place ($2,500): Bianca & Matt Kavanaugh, Western Springs

3rd Place ($1,000): Adeline Garvy, Western Springs




******






Saturday June 27th Split the Pot

No one has come forward yet to claim the $453 Split the Pot Prize

from Saturday's drawing.

Winning Number: 0647044

Winner must have original ticket to claim prize.

Please call 708-292-1100 if you have the winning number.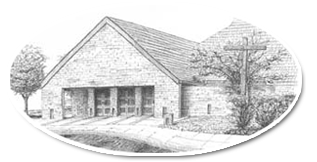 St. John of the Cross Parish
5005 South Wolf Road ~ Western Springs, IL ~ 708-246-4404